Weekend Results in Québec & Ontario
Derek Claus is starting to heat up during the new year as he scoops up his second win in a row this weekend in Markham.  Claus beat the 2015  Richler Cup runner up Cheuk Yin by a scoreline of 3-2.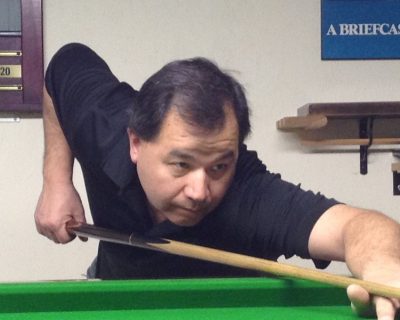 A new venue was introduced on the Canadian Snooker Tour and the players seemed to really enjoy it.  A nicely decorated place called Mix2 KTV & Billiards in Markham has 7 snooker tables and a great atmosphere to play the game.
In the province of Québec, it was André Roy winning the event on Saturday, beating Rolland Tremblay in the finals.  On Sunday, Tremblay got to the finals again, but this time got over the line by beating local Mario Diorio.
Up next, London this weekend.
www.snookercanada.ca