Fern Loyer is Back ! Congratulations
Congratulations to Fern Loyer who has been out of action for a few months now with a severe leg injury.  What does he do on his come back?  Win a memorial 6 reds tournament.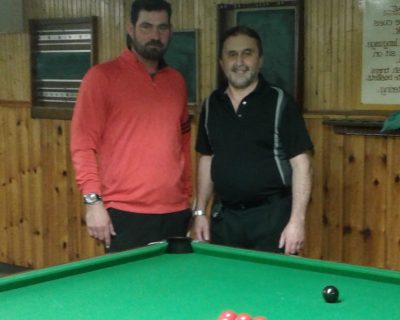 After much rehabilitation, it looks like Fern is back on the winning track as he beats Vince Belanger in the finals by a scoreline of 4-0.
Looking forward to seeing more of you on the baize !
High run – 69 Fern Loyer