Free Snooker Class For Juniors – Welcome
A new generation of snooker players are on their way in Canada, with hopes that we can create another world champion some day.
WPBSA certified snooker coach Anthony Hebblethwaite, will be  helping with this movement.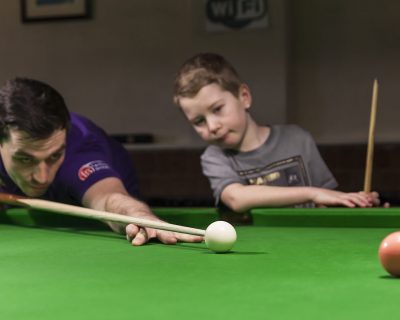 Mr.  Hebblethwaite has been giving snooker lessons to kids in England for years now, because that is his passion!   That is also why he has agreed to come over here for a few days and check out the snooker landscape.
"I have been in touch with Anthony for almost 2 years now" says Snooker Canada president, Patrick Guigui.  "We think that the time is ripe for this phase of development and we are quite excited about it".
Plans are in the works to open Snooker Canada's first academy soon, with the intention to get the youth more involved in our game.
Tennis Canada shifted it's focus to Juniors 15 years ago, and today, the game is booming in Canada.  There is no reason why we can't do the same.
If you know anyone that is looking to try it out, please let us know
info@snookercanada.ca    or     (800) 487-7506