Gerard Morrison Wins Mr. Billiard Open
Congratulations are in order to Kitchener's Gerard Morrison, who won the inaugural Mr. Billiard Open.
Gerard accomplished this by beating Master Q owner Carter Gao, who also plays a fantastic brand of snooker.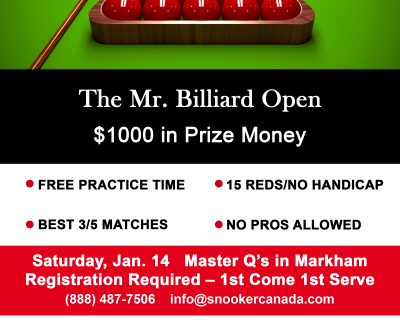 A big thank you goes out to Master Q for hosting the event and we will will sure to come back again soon.  The playing conditions at this venue are second to none.
Great lighting, brushed and ironed cloth, clean balls, good food and as always, excellent service.
Looking forward to the next event in Kitchener next month at Frederick Mall Billiards.