Western Canadians Qualifier Results
Congratulations to Warren Saffel for winning the first qualifier for the Western Canadian Snooker Championships.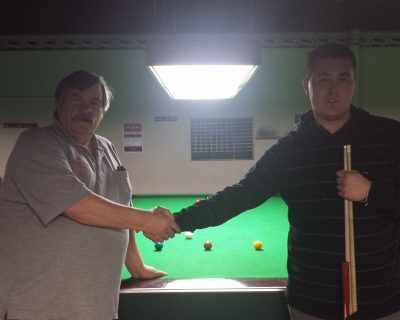 Warren battled it out with Chase Cyr and managed to come out on top.
Both players received spots to compete in the Western Canadians, which will take place in March at The Leather Pocket in Calgary.
A thank you goes out to Len at the Leather Pocket for hosting the event and to all the players that participated.