3 Spots Remaining For The Richler Cup
Snooker Canada is pleased to report that the Richler Cup qualifying season is full steam ahead, with just a few weeks to go,.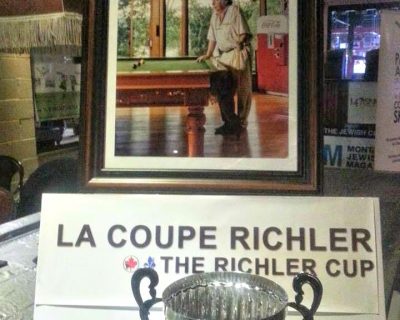 Only 3 available spots remain, and players will battle to play in the last couple of qualifiers of the season.  The winners will have the privilege of competing  in Canada's largest snooker tournament and trying to grab the $5000 first prize.
The first qualifier will take place at the Richler Cup host venue, Shooterville on March 26 and the last one will take place in the GTA with the details to be announced shortly.
We look forward to seeing everyone on the baize!