American Player Impresses in Canada
Canada's largest snooker tournament just got completed this week and out of 55 players from all over North America, we had one finalist from Toronto and the other from Chicago.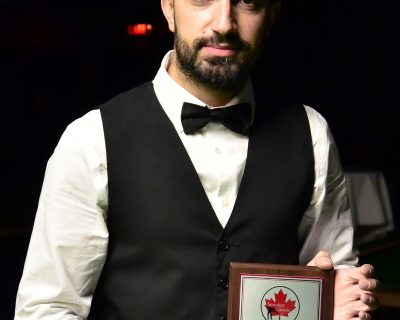 They didn't know each other before this event, but they do now, and very well.  Since this was a double knockout event, they ended up playing each other 3 different matches in total.
When it was all said and done, it was John Everekian who won the event, but it was Renat Denkha that has a whole continent asking, "who is this guy?"
Congratulations to Renat for a great performance and a solid tournament result.  It seems you have inspired many Americans to pick up a cue this week and we look forward to seeing you in more events.
For more updates on our scheduling and other events, please visit  www.snookercanada.ca