Canadians Flocking Overseas For The Masters
A total of 18 Canadian snooker fans from around the country are off to London, England this week to watch some live professional snooker.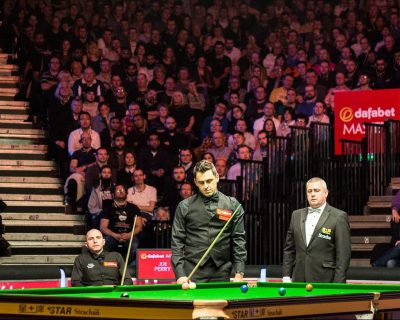 They don;t all know each other yet, but they will after this week.   British Columbia, Alberta, Manitoba, Ontario and Quebec fans are meeting at the Ally Pally next Thursday , and will all be seated together for the last 3 days of this prestigious snooker event.
The trip was organized by Snooker Canada and the founder of the national sport organization, Patrick Guigui, will be sitting side by side with them.
"It is a dream come true, a bucket list item for many of the people coming, and it promises to be a whole lot of fun".
The group has plans to do other fun things as well, such as visit local snooker clubs, go see where John Parris makes his cues,  and take a guided tour of one of the most beautiful cities on the world.
For those interested in possibly doing this trip in 2019, feel free to send us a note and we will help arrange for this to happen. (it is not as expensive as you think)
info@snookercanada.ca   (800) 857-1416