Your 2018 Tony Lambert Memorial Champions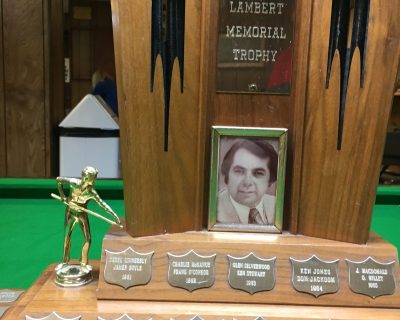 The 2018 Tony Lambert Memorial snooker tournament took place this week and as usual, it was a fun filled and successful event.
This year is somewhat special because Snooker Canada president, Patrick Guigui met Tony's granddaughter in London, England at the Masters tournament.  Sophie-May was gracious in explaining on how her grandfather had a memorial snooker tournament in Canada, and ironically, just a few days later, the event happened.
What a treat it would be if some day, some family members of Tony Lambert came to present the trophy to the winners.  (There you go Sophie-May, we are putting it out there into the universe 🙂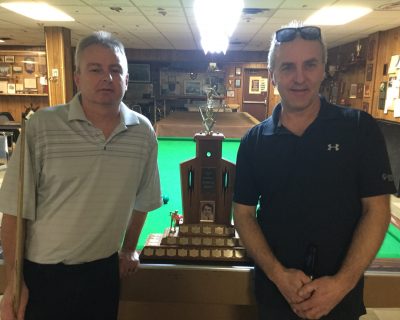 Mark Johnston and Nick Seifert won this amazing event, going undefeated and winning all 6 of their matches.
Congratulations Gentlemen !