Fern Loyer Wins The Mr. Billiard Open
Congratulations goes out to Fern Loyer from Sudbury for winning the inaugural ranking event of the season,  The Mr. Billiard Open.
The #1 player in the country has increased his points total by defeating Jason Williams in the final, which took place at Master Q in Markham , Ontario.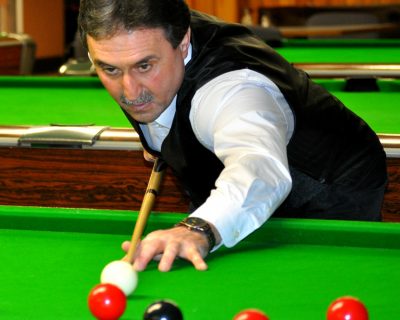 Special thank you goes out to room owner Carter for giving the player the best conditions possible for the event.  All the Star snooker tables were brushed, blocked and ironed and the tables ran fantastic.
A big thank you to tournament director, Gord Mewhiney, Live Stream producer Rob DeCator (RGD Photography), scorekeeper Robert Salagan, and commentators David Puddy, Gord Mewhiney, Rod Arriagada and Carter himself.
A big shout out to Rod Arriagada for making the effort to come out from Winnipeg, Manitoba and representing.
Thank you John Haddock and Mr. Billiard for supporting our efforts in bringing the game of snooker back to the forefront in Canada.
The next ranking event will take place on November 17 in Montreal, Qc.  We look forward to seeing you out there.