Snooker Season Kicks off in BC
What a first tournament of the year.  A lot of matches that went to deciders, black ball finishes, and some great come from behind wins.
Ming Yao won the novice division tournament by score line of 3-0 over Michael Kang.  A lot of the new players to game are really enjoying the battles they are having with their fellow novice players.  Gary Wallace handled the refereeing for this match and he laid down the law with perfection.  Tony Li, who is new to the Snooker Canada fold picked up 3rd place.
On the intermediate side Stephen Folan, who the last year's last qualifier, defeated Canadian Open runner up Alan Ima by a score of 3-1.  Referee Tyler Choutka took the reins for this match and this is his first under the title of Head referee of Snooker Canada.  Strong work Tyler!!  Ross Bradsen's usual supporters were absence from this event, but Ross was still able to achieve 3rd place.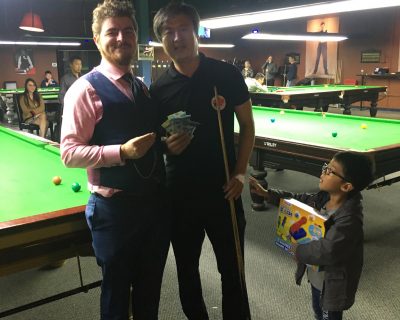 Thank you to all the players that showed up and did battle on the baize.  This format is new this year, so make sure you are reading the rules and regulations.  We are not all professional here, so let's help out each other in many facets of the game to better ourselves and build the community we have out here.  snookerdave21@gmail.com  is always open to comments, feedback and questions.
Big thanks to Jonathan and the staff at Top 147 for helping us in making the tournament a great success.  Thanks to Tommy Xia who came out on saturday to do some roving refereeing.  As well big thanks to Tyler Choutka and Gary Wallace for refereeing the finals of each division.  As well a great thanks to Rob Johnson and the team at AAA photography for their help to print off the posters and get the word out.
The next event is October 19-20th, 2019, and the deadline to pay and register is October 15, 2019.  Looking forward to seeing you out there.