Gordon Wu and Kevin Lam win their respective divisions in the first CSL!!!
The first installment of Snooker Canada's Canadian Snooker League has come to a close.  It went right down to the wire in the intermediate group and Gordon Wu was victorious.  He was tied in points with Ross Braden but with their head to head match, Wu had the upper hand 3-1.  Aaron Singh came out of the gate strong, and had a good run to achieve 3rd place in the fall session.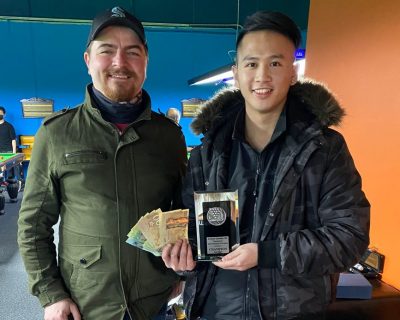 On the novice side, Kevin Lam played strong and made quick work of his competitors.  Baltej Atwal was able to take 2nd place, and once again it came down to a head to head match for 3rd place.  Vinit Dassani and Bill Parsons tied with points, but it was Bill that had the upper hand in their head to head to achieve the 3rd place prize.
Thanks to all that came out to compete.  The winter sessions are underway, and hopefully next season we can get some more players out.  As well, let's get some more elites playing, perhaps an open division, seniors bracket, and get the new wave of players in a junior group.  In addition, it would be great to have regional area groups, so players don't have to travel very far.
Big thanks to Jonathan Sun and Top 147 for being the home base for this league, but remember it is a play where you want, when you want type of league.  So big big thanks to Rob Johnson, who opened up his room at his house, so players could get in their matches there.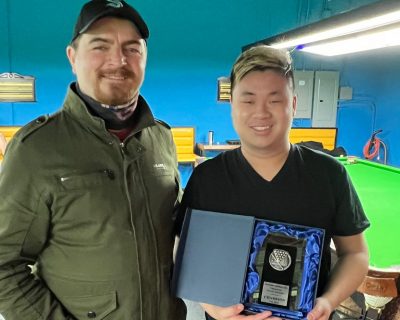 Looking forward to seeing you out there on future installments of the CSL!!!!