Your Alberta Finalists – Yim vs. Nowak
Congratulations to Rodney Yim for winning the Calgary Snooker League fall session with an exciting best of five final match against Jesse Nowak.
They each had a tough route to the final with Jesse winning a hard fought match over Josh Grant by a score of 3-2 then getting by Brent Patchin in the semi-final by a 3-1 count. Rodney won all his playoff matches by 3-1 scores including a quarter final win over Qamarodin Haidary and an exceptional semi final win over Darcy Fulton.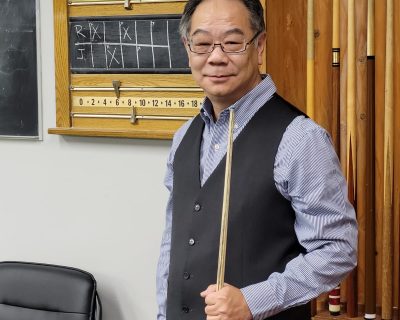 In the final, Rodney took the first frame 64-53 in a close game which came down to the final black. Jesse rebounded in the 2nd frame and totally dominated by a 73-16 score. Rodney took a defensive 3rd frame 49-14 and then won the match in an exceptionally high scoring 4th frame by a score of 86-49.
Thanks to all the players who came out for the fall session. Everyone enjoyed some good snooker and some good competition and hopefully some of us learned more about the rules of the game.
Special thanks go out to Darcy Fulton for agreeing to referee the final match.