Paypompee & Cormylo Qualify in Calgary
Congratulations to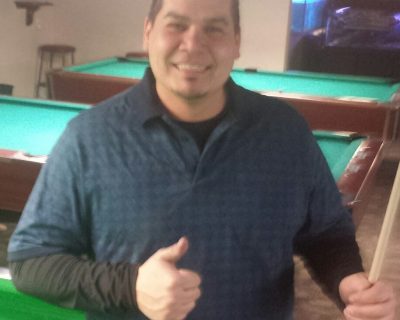 Jonathon Paypompee
and 
Bill Cormylo for a great day in Calgary as they both qualified to compete in the Western Canadian Snooker Championships, sanctioned by Snooker Canada.
The championships will take place on March 25 & 26 at The Leather Pocket in Calgary.
A big thank you goes out to Warren Saffel for helping with the officiating, and for Len for helping run the event.
The next (and final) qualifier for this event will take place on Sunday, March 5.
Registratios is on a first come first serve basis and can be done by calling The Leather Pocket at (403) 289-6408 and asking for Len or by emailing info@snookercanada.ca